The questions that naturally arises in mind of those who wish to prepare for the Civil Service Examination,with all their heart is not that what to study and what not to study,as well as whatever they have to study,then how to prepare  for the UPSC exam. 

The method of study is somewhat different than the rest of the examination or is more or less the same,you can ignore the contents of which books you will necessarily include in your study material and which material will work without reading and and do not read.It would be better lest other people read any material and I leave it behind in the race.                                                                                                                                                                                                                                           THE Questions arising in mind of any young aspirants have been in my mind during my preparation as well.I fell that the mountain of this most protest competitive examination of the country is such that there is no universally accepted and suittable answer to various questions.It is difficult to make a stick book list,it is meaningless to make any predictions or speculations about how many kilometres of the copy of the Civil Services Examinations,yet according to the syllabus mentioned in the new pattern,such a list of some more authentic material can be made.So,that the speciality of the test was the subject if it can be led to some objectives. 

                                                                                                 

*

List of books and sources

*   
UPSC aspirants of Hindi medium want to know that during the preparation of Civil Services Examination ,whether what to study and what not to study. I have preapared this list of books and other sources on the basis of my understanding.This information is neither last nor first these you can do addition and subtraction according to the preparation at your own convenience.Also note that the list is numerical and it is not mandatory to read and write each of these.
                                                                                                                     

BOOKS                                                          
1.  History– Class 6 to 12 NCERT Old Spectrum Bipin Chandra Brief History of Modern India in Post-Independence India'                         
2.Geography–  NCERT for class 6 to 12 followed by Majid Hussain or G.C Leone's book                                                                                               
3.Arrangement of Government-  Indian Polity M. Laxmikant and Indian Governance in Laxmikant                                                                   
4.Economy- Indian Economy [Ramesh Singh]  from 9 to 12 of NCERT,pubiblished by Indian government. "The Economic Survey and Budget" Website Mrunal.org video lecturer.
5. Environment-Books published by NCERT and Exam Vani [Allahabad] or Shankar IAS Notes.                                                                 
6.Science or Technology- NCERT book From 6th to 10th and current affairs.
7.  Indian culture-History of Indian Art from NCERT Book of Indian Art and Culture by Nitin Singhania and Fine Arts.                     
8.Intrinsic safety-India's Internal Security Published by Ashok Kumar and Vipul [Mcgra-hill].                                                                         
9.International Relation-Newspaper Monthly magazine and sometimes website of Ministry of External Affairs.                                 
10.Indian Society-Shyam Charan Dubey [National Book Trust] Books. And 11th and 12th Class Sociology NCERT Book                             
 Ethics-1 1.Balaji D.K IAS and Nishant Jain IAS Book Ethics Integrity and Aptitude [JICE Publication Bangalore to Yamunotri Jagran NCERT Books Summarily Some Good Writers Books General Reading Habit. Vedanta, Buddhist, Jain, Philosophy in Indian Philosophy and Gandhi Nehru Nagar Ambedkar and Vivekananda's Philosophy understand well.                                                                             
2.    Essay-Essay book editor Nishant Jain IAS and Ganga Singh IAS officer published by Rajkamal Prakashan on getting free time Various informative books published by National Book Trust and Publications Department, Ministry of Information and Broadcasting.                                                                                                           
3.Test Series- VISION IAS.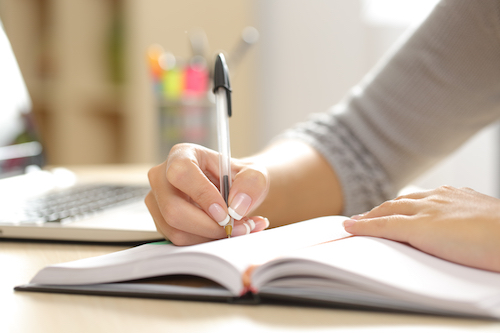 4. Current Affairs-Newspaper-THE HINDU and Dainik Jagran [Economic Issues and Editorial Posts of National Edition Business Standard Hindi. 
                                                                               
5.Magazines-  Government of India's magazine scheme and if time is available then Kurukshetra Drishti Current Affairs Today or Vision IAS Monthly Late time can also read Frontline India Year Book published by Government of India as well as latest economic and social welfare schemes of Government of India well prepared For this, the website of different ministries of the Government of India is useful for the development of thinking and language style. WEBSITES                                                                                                                 
india.gov.in, newsonair.com, pib.nic.in  mrunal.org, insightsonindia.com,myGov.in, iasbaba.com ,unacademy.in, drishtias.com, gshindi.com, PRSindia.org, gktoday.in. 
                                 

RADIO-TV 

   
Aakshwani, DD News ,Rajsabha tv programme,etc 
In Tv Serial Satyamev Jayate Prime Minister Constitution Aur Bharat Ek Khoj Can Give Episodes Apart From APO Books I Believe There Are Some Good Books On Topics Like Indian And International Political Administration Society Economy Governance And Contemporary History To Develop Your Understanding And Approach Books can be read when you get free time, example was Ramchandra Gurcharan Das ji Shyam Charan Dubey Kaushik Basu Jagdish Bhagwati Sunil Khilnani Pratap Bhanu Mehta Nandani Sai Nath etc. Hindi translations of many books are also available or keep in mind. Whether it is not, my advice is that two-three will be your favorite and appropriate for them, then it is also said that it is more important than going to prepare for UPSC that you can study more during its period, do not compromise with the time of the Government of India. In this era of website information revolution, there is no other way to follow your partner using internet.